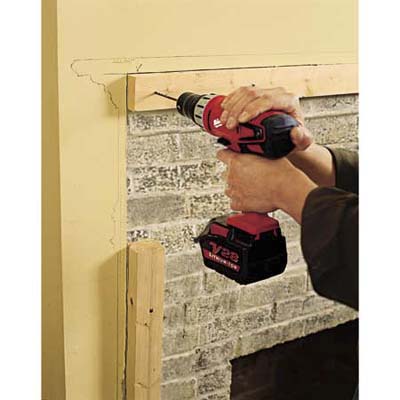 Measure the thickness of the mantel edges that will sit flush against the wall on the legs and shelf. Mark the distance on the wall at several points inside the pencil scribe of the mantel's outline. Use the 3-foot level to connect the dots and mark where to hang the cleats.
Hold the top cleat against the wall. Using a carbide-tipped masonry bit in a hammer drill, bore four evenly spaced
½
-inch-diameter pilot holes through the cleats and into the brick.
Tip:
Drill and screw into the brick, not the mortar. Brick is denser and will hold screws securely.