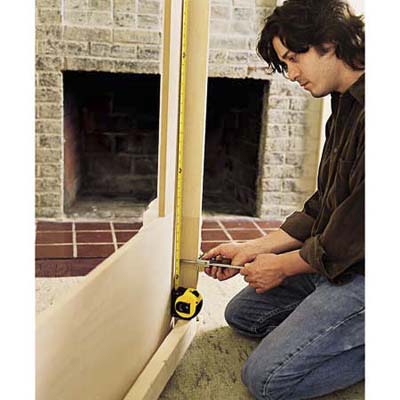 With the mantel face-down on the floor, measure the inside width of the shelf to determine the length of the horizontal cleat. Cut a 2x4 to this measurement and dry-fit it in place inside the shelf. (On some mantels, the cleats may have to be installed in pieces to accommodate blocking.)

With the top cleat positioned, measure for the length and the depth of the vertical leg cleats. Cut 2x4 cleats (double up for a thicker mantel) and dry-fit them inside the legs.

Tip: Don't wrestle with the cleats' lengths—their position should be precise, but they don't need to butt snugly together.