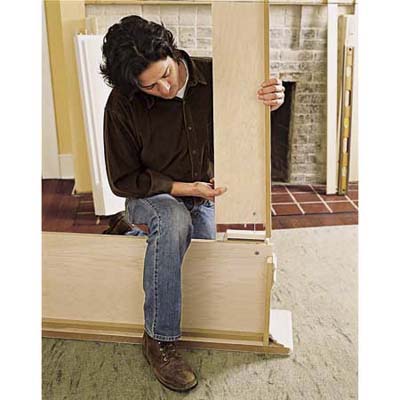 Sand, then prime or stain the mantel before you begin. Wait until the mantel is installed to apply the final coat of paint or finish.

Place the mantel shelf top-down on a tarp or rug. Slide the legs onto the shelf, slotting the dowels into their holes. Wiggle the legs as you apply slight pressure until the leg seams are tight. Twist the screws a quarter-turn to lock the cams.

Hardware varies among manufacturers, but placing the shelf top-down and sliding the legs on is usually the safest method.