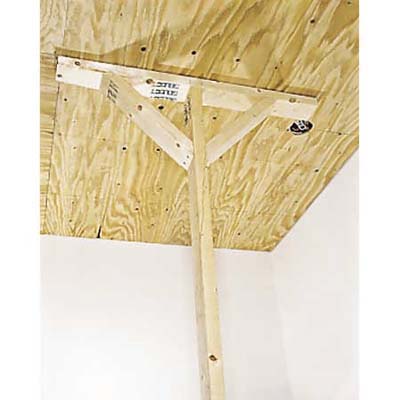 When you encounter an electrical box or other ceiling fixture, use a square or compass to draw its outline on the plywood. Make the cutout with a jigsaw.

If you don't have a helper to hold up the plywood, make a deadman, which is a T-shaped brace assembled from 2x4s.

Fasten the 2x4s together and add angled supports under the horizontal top piece. Cut the brace just slightly taller than ceiling height.