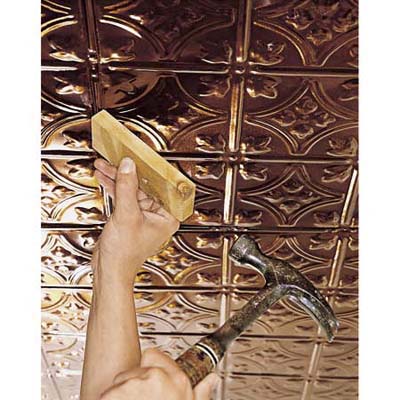 Take a short 1x4 block and hold it at a 45-degree angle against the thin groove at a seam between two ceiling panels.

Gently tap the block with a hammer along the seam to close any small gaps. Be careful not to tap on the raised dimples or you'll crush them.

Seal all the seams between the ceiling panels in this manner.