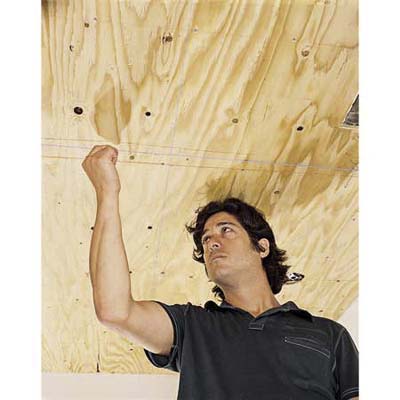 The panels will look best if one row is centered over the room's entrance. Begin by locating the midpoint of the doorway.

Measure one foot (half the width of a panel) to one side of the midpoint.

Snap a chalk line that starts at this point and runs perpendicular to the opening. This will give you a layout line that centers a row of panels over the door.

The first panel will go up at the middle of this chalk line. Mark the midpoint of the line.

Use a square to make another mark that bisects it at a right angle. Snap a chalk line across the width of the room along that perpendicular line.