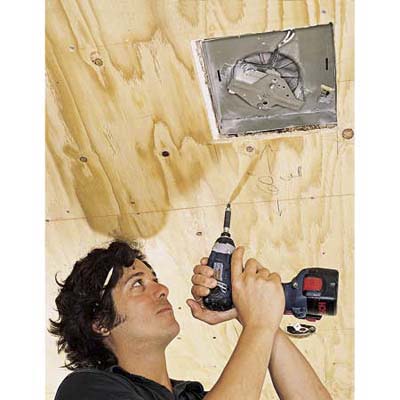 Turn off the room's power at the circuit breaker and remove ceiling fixtures.
Use a drill/driver with a
⅛
-inch bit to make exploratory holes to find a joist. Mark its center. Measure across the ceiling in 16-inch increments to locate other joists.
Snap chalk lines along the center of every joist, and mark their locations onto the walls.
Use the chalk lines as guides for securing the plywood to the joists with 2
½
-inch decking screws spaced every 8 inches.