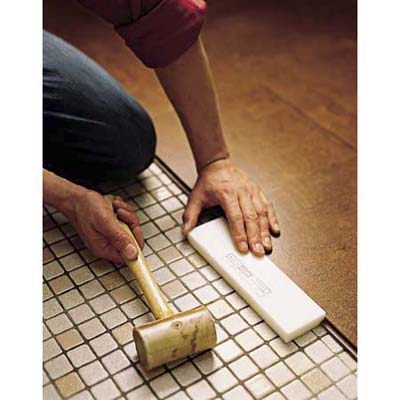 If you cut the last plank in the first course, and the leftover piece is longer than 10 inches, use it as the first piece in the second course. Set the cut end of the plank against a spacer at the end wall, then push the tongue of the plank against the first course.

Place a tapping block against the plank, fitting it around the groove. Use a hammer or mallet to tap block and coax the tongue and groove to click together. Install the next plank by clicking its end into the previous plank, then tapping it against the previous course. Continue installing planks until you have filled the field.

Tip: To keep the floating floor from moving as you tap in the following courses, weight it down with the stacks of uninstalled planks.