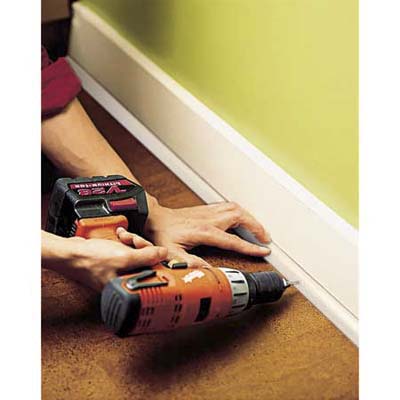 Measure the walls that require shoe molding and cut the molding to length using a backsaw and miter box. For corners, join the molding at a 45-degree angle.

Never nail the molding to the flooring, which would prevent the cork from floating with changes in the weather. To ensure that your nails aim true into the baseboard and to prevent the molding from splitting, drill 1/16-inch pilot holes every 12 inches through the shoe molding. Fasten the molding to the baseboard with 4d finish nails.

Reinstall any doorway saddle. If the saddle doesn't sit flush on the floor in the next room, fill the gap with a narrow length of flat stock or quarter-round molding.

If you removed the cabinet toekicks before installation, trim their height by the thickness of the new floor and reinstall them.