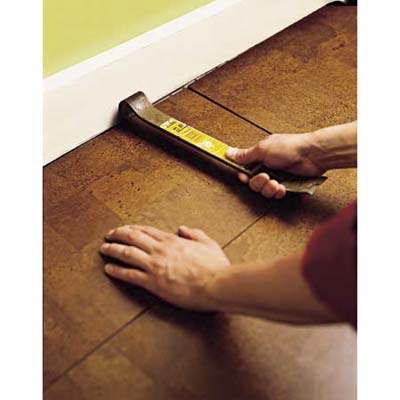 If necessary to fit the final course, rip down the planks to width, taking away from the groove side. Remember to account for the
½
-inch expansion gap.
Angle each piece into place and let it drop flat to the floor. To click and lock it to the previous row, hook it with a pry bar and pull the bar toward you.
Tip:
Rent a table saw for cleaner, quicker cuts, especially if you're flooring over a large area or more than one room.