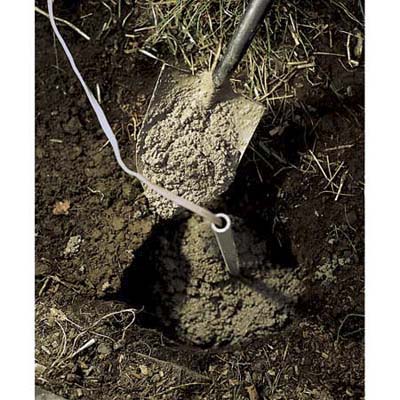 Mix a batch of concrete in a trough or wheelbarrow, one bag at a time. Keep the mix stiff (not too much water) to help support the post and shorten the set time. The concrete should hold its shape, but jiggle a little when jostled.

Shovel the concrete into the posthole atop the gravel, being careful not to get any into the conduit or on the wires. Fill the hole to grade or just below it, leaving about 6 inches of conduit exposed. Using a concrete float or a piece of scrap wood, smooth the top of the footing.

Tip: Use your shovel to chop gently at the concrete as you fill the hole, which will help eliminate air pockets.