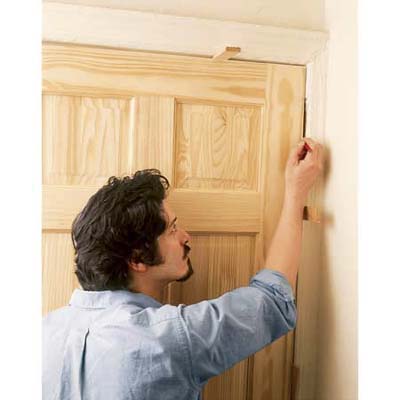 Place the door in the opening and shim it until it's centered in the opening. Check for tight spots. Plane or cut it as needed.

Return the door to its opening and shim it evenly all around. Mark the door where it meets the existing hinge mortises on the jamb.

Also mark the door at the latch hole for the existing strike plate. This will show you how high to place the doorknob. About 36 inches up from the floor suits most people. You can adjust this measurement a fraction in either direction to center the knob on the door's middle rail, if it has one.