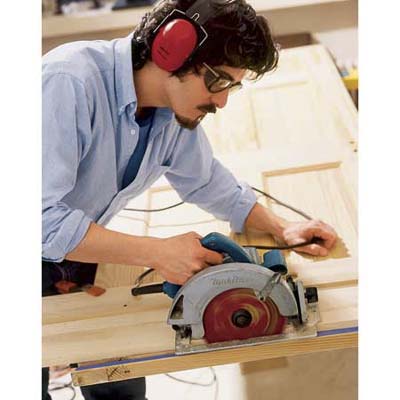 To determine the door size, subtract
¼
inch from the width and height of the door opening. Measure the door to see if it needs trimming. If the amount to be trimmed is less than
⅛
inch, plane it down. More than that use a circular saw. If you must to cut the height, trim the thicker rail at the bottom of the door. To trim the width, take evenly from both sides.
To cut the door with a circular saw, place painter's tape along the cut line. Mark the line on the tape and score it with a utility knife to prevent chipping. With the saw braced against a cutting guide and its blade on the waste side of the line, trim the door.
Tip:
Bevel the door edges 2 or 3 degrees where it hits the stop so the door will clear the jamb smoothly.