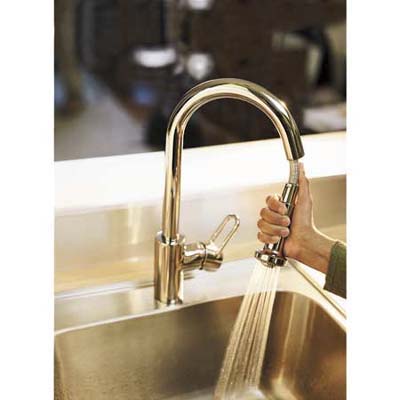 Turn on the hot and cold supply valves and look for leaks at each connection. If you find any, check that the nut is screwed on tight. Otherwise, turn the

Unscrew the aerator at the tip of the faucet spray head. Turn on the faucet to let water flush through the pipes and the spout. Replace the aerator.

Tip: In any faucet installation, always finish by taking off the aerator and flushing out the pipes. This prevents any debris created by the installation from getting caught in the mesh filter, which can lower the faucet's water pressure.