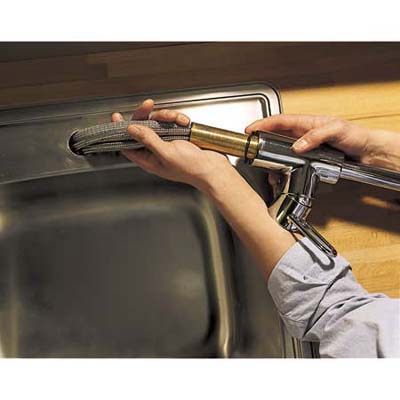 Screw the hose line to the spray head and thread the hose through the spout.

If it isn't already attached, mount the temperature control handle to the faucet, using the setscrew and tool provided with the kit.

Slide the black rubber-sealing ring over the hoses and supply line and onto the faucet stem. This is also when you would put on the escutcheon plate if you need one. Thread all the hoses through the center hole in the sink rim. If your sink or counter surface is uneven, you may need some plumber's putty (available at hardware stores) under the faucet to seal it.