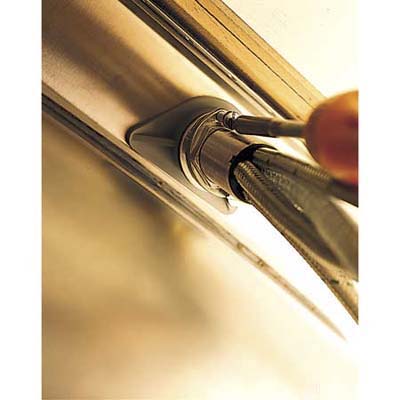 From underneath the sink, slide the triangular plastic washer, then the fiber washer, metal washer, and finally the circular nut over the hoses.

Push the nut assembly up to the underside of the counter. Screw the circular nut onto the large threads of the faucet stem. Use the basin wrench to tighten it. Then clamp the nut to the triangular plastic washer with the screws provided.

Tip: Have a helper hold the faucet in the correct position on top of the sink while you fasten it in place underneath.