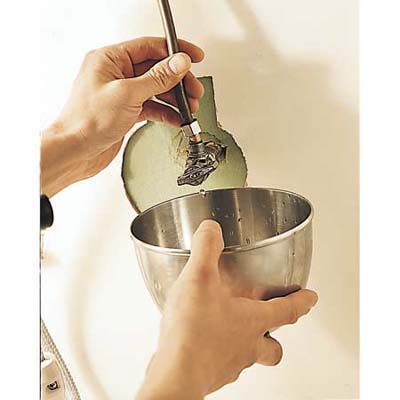 Turn off the hot-and cold-water valves under the sink; note which is which for attaching of the new fixture later. Test the faucet. If the water still comes on, the valves aren't working and you will need to shut off the water at the next valve down the line or at the water main.

With a small bucket or towel ready to catch any water remaining in the supply lines, use an adjustable wrench to loosen the nuts connecting them to the valves.

With a basin wrench, reach up to the underside of the counter and loosen the nuts holding the faucet (and hot and cold handles, if necessary) to the top of the sink. Remove the old faucet.