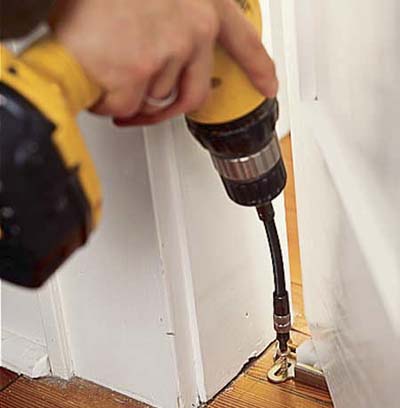 Swing the doors back into place and align the floor bracket with the pencil marks. Use a flexible bit extender to screw down the bracket.

Hang the other set of doors. Close both sets and adjust them along the track to even up the reveal around them. Then, using the wrench provided with the hardware, tighten the pivot sockets on the ends of the track and the small stops in the center.

Tip: Ask a helper to give you a hand in lifting and holding the doors, which can be unwieldy.