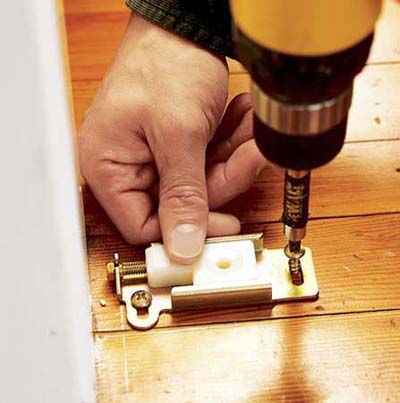 Use the measurements supplied by the manufacturer to position the floor bracket next to the door jamb.

Hang a plumb bob from the center of the track above the floor bracket to align the pin hole in the bracket front to back. This will ensure that the doors are plumb when installed. Outline the bracket in pencil to mark its exact location.

Screw the bracket in place, then remove the screws and set the bracket and screws aside.