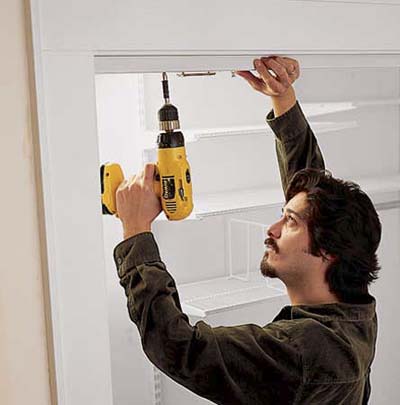 Use a hacksaw to cut the track to length to fit the closet opening. Slide the hanging hardware into the track—the small stops in the center, then around them the track hangers with wheels, and finally the pivot socket on the outside.

Attach the track to the door header with the screws provided. Position the track 1 inch in from the front edge of the header. This will give you enough room to hide the track with trim without limiting the door action.

Tip:Don't tighten the hardware onto the track. It will be easier to hang the doors later if the pieces are loose.