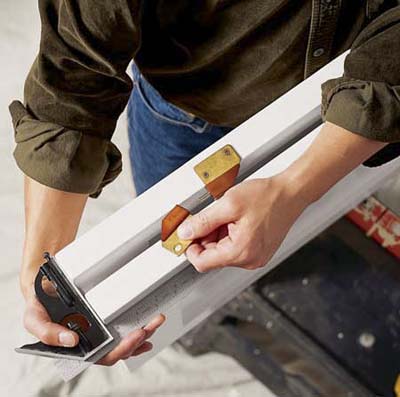 Finish or paint the doors before starting. Label the doors to show the order they'll be installed and which sides face out.

Take a jamb side door and mark its inner edge 11 inches from the bottom, 7 inches from the top, and centered between the two. Place the door on edge with the marks facing up.

Take the lower half of a hinge and align its bottom with the bottom mark, its knuckles facing back and flush to the edge. Use a self?centering bit to drill pilot holes through the hinge holes. Screw on the hinge plate. Attach the top and middle hinges, on their marks.

Place the leading (inner) door on edge, facing back-to-back with the first door. Align the doors evenly against a square, then put the hinges together. Screw the hinge plates to the leading door. Repeat on the second pair of doors.