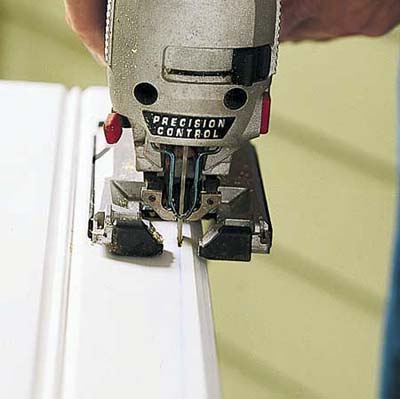 When trimming the first board to width, be sure to cut off groove side of the board. That will leave the tongue edge for nailing.

If your calculations from Step 2 show that the last board will end up wider than 2 inches, start with a full board.

Tip: When using a jigsaw, you can prevent chipping on the face of the board by first scoring your cut lines with a utility knife or by cutting on the back side.