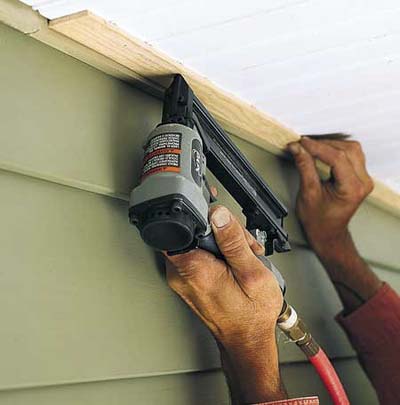 Finish installing beadboard to cover the ceiling. Trim the final board, if necessary, from the tongue side. Install lattice trim around the perimeter of the ceiling, tight against the siding to cover the expansion gap. Cut the pieces of lattice with a miter saw.

Using a brad nailer, tack the lattice to the beadboard. Again, nail the trim every 12 to 16 inches, and make sure to only nail into the beadboard, not the wall, so that the trim will expand and contract with the rest of the wood.

Once all the trim is in place, paint the whole ceiling. Because brad nails are so small, the paint will cover their holes in the lattice.