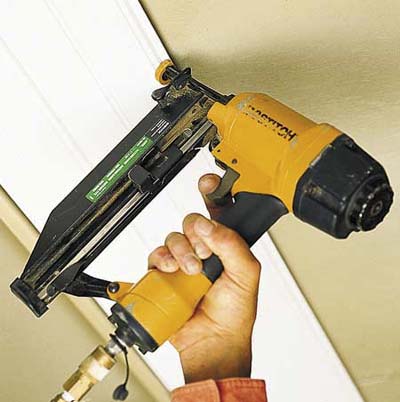 All the boards, including the first one, should be nailed every 12 to 16 inches through the tongue for the most secure assembly. Position the pneumatic gun at the back edge of the board's tongue, then angle it away from the tongue and to one side. This will keep the nail from pulling out and from blocking the tongue when you fit the groove of the next board over it.

Measure for and cut the next board. Slide its groove over the tongue of the previous board. If necessary, tap it tightly in place with a hammer on a woodblock. Nail it through the tongue as detailed above. Continue installing beadboard in this manner.

Tip: Use a scrap of beadboard as your woodblock so you can fit the groove over the tongue and keep the tongue from mushrooming when you hammer it.