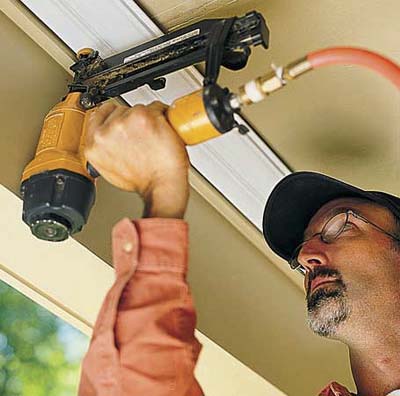 Position the first board on the ceiling, groove side (or the side you cut) against the wall,
¼
inch away from it. Using a pneumatic gun and 2-inch finish nails, face nail the board to the plywood underlayment every 12 to 16 inches. Position the nails
½
inch to
¾
inch from the outer edge of the beadboard so they can be covered later by the lattice trim.
Tip:
To keep the beadboard looking smooth across the ceiling, don't put nails too close together or the wood will contour to dips in the plywood. Instead, keep nails at least a foot apart to let the weight of the board pull it down level.