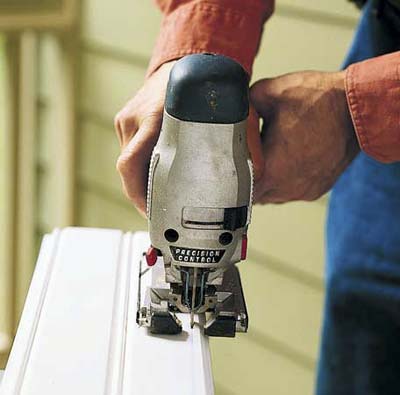 Before you put up the first piece, calculate how many boards it will take to cover the ceiling. Measure the actual width of several pieces of beadboard and average these out to get the true width of the wood after shrinkage. Divide the width of the porch ceiling by the true width of the beadboard to get the number of whole boards that will cover the ceiling.
If the last board will end up being less than 2 inches, then you will need to trim down both the first and last board to make the ceiling look evenly spaced. To do that, add the width of the last board to the width of a full board. Subtract
½
inch to account for the expansion gap. Then divide by two. This final figure is the width of each end board. Using a jigsaw, trim the first board to this width.