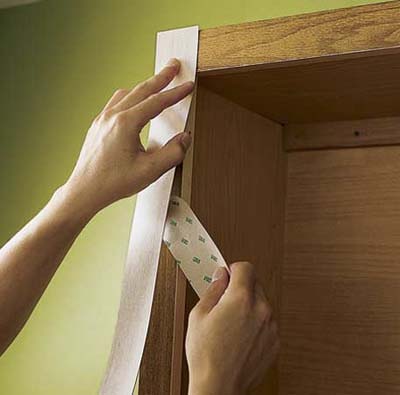 Measure all of the stiles (vertical-frame members) and rails (horizontal members).
Using a straightedge and a utility knife, cut the veneer into strips that are
½
inch wider and 2 inches longer than each stile and rail. Cut the veneer so that the wood grain always runs lengthwise.
Hold the first piece of veneer up to a stile and align it so that it overlaps at all edges. Peel away a corner of the self-stick backing and press the veneer in place. Continue down the stile, peeling away the backing as you go.