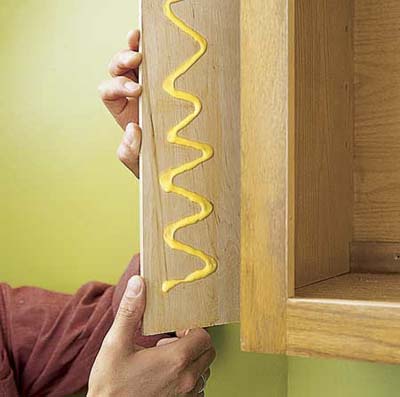 Remove all of the cabinet doors. Clean the faces and sides of the cabinets with TSP to remove grease (wear gloves). Let dry, then scuff all surfaces with 150-grit sandpaper. Wipe down with a tack cloth.

Squeeze carpenter's glue onto the plywood panel and apply it to the exposed end of the cabinet bank.

Secure the panel with 2d finish nails. Sink the heads with a nailset. Fill the holes with wood filler.

Tip: When working with paneled door designs, consider using a door instead of plywood to finish the exposed end.