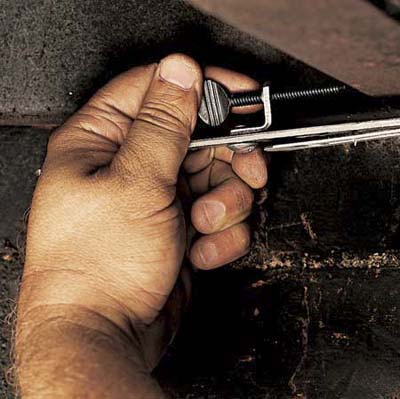 The clamps that hold the door to the metal lintel bar at the top of the firebox are adjustable. Make sure the clamp is positioned so it can span the depth of the lintel.

Finger-tighten the thumbscrew to clamp the hardware onto the lintel. When you can't turn the thumbscrew anymore, use a pair of pliers to give it another quarter-turn.

Tip: Don't tighten the thumbscrew too hard or you will bend the clamp.