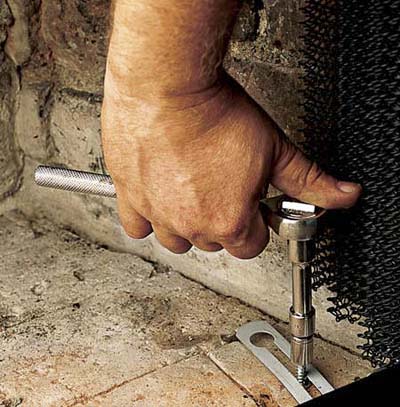 Carefully slide the door into the firebox opening. Check that no insulation is sticking out around the edge of the frame.

Make sure the door is flush to the face of the firebox. Reach inside and twist sheet-metal screws through the bottom brackets and into the lead anchors.

Using a socket wrench, tighten the screws to secure the unit to the brick.

Tip: Be careful not to tighten the screws too much or you may loosen the anchor in the brick or break off the head of the screw.