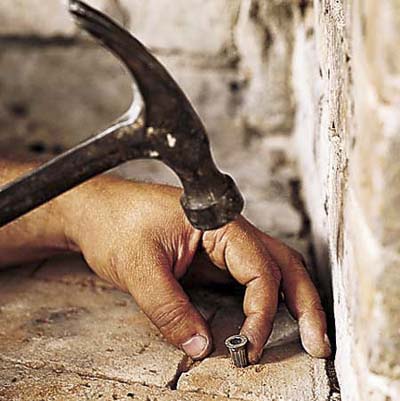 Use a wet/dry vacuum to pick up the dust left from drilling the holes. Be sure to vacuum out the dust in the holes, too.

Using a hammer, gently tap a lead anchor into each hole until it's flush with the surface of the surrounding brick.

Tip: Always drill into brick, not mortar, which crumbles easily and won't hold the anchor. Make sure to drill straight down or you may have trouble getting the screw into the hole.