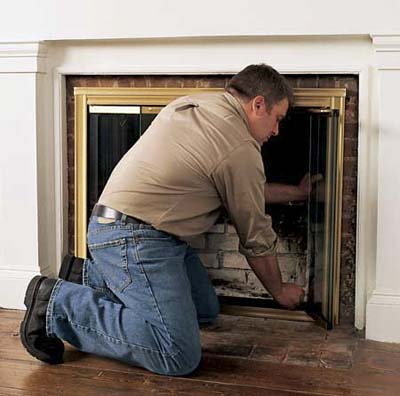 Carefully fit the door into the firebox opening, making sure not to scratch the finish. Align the unit snugly into the opening.

Hang a droplight inside the firebox to light your work.

Holding the unit in place, reach inside to mark where the bottom brackets meet the floor of the firebox. Use a thick marker, such as a Sharpie, and mark through the grooves in the brackets.