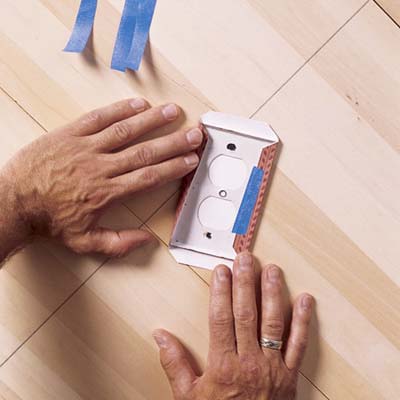 Paper the cover plates of electrical fixtures to make them disappear. Cut a piece of wallpaper larger than the plate. Cut from the part of the pattern that matches the paper on the wall around the switch.

Apply paste to the plate, then lay it face down on the paper. Hold them both on the wall and adjust the paper to match the pattern on the wall.

Hold the paper and turn the plate face down. Cut off the corners 1/8 inch away from the plate. Wrap the paper over the plate and tape it on, ABOVE.

Cut out the switch or receptacle holes with a razor. Make Xs at the screw holes. Screw the plates back on the wall.