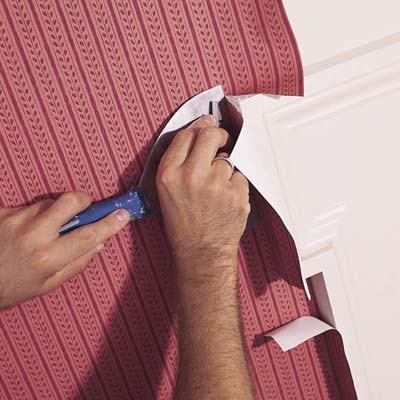 At doors and windows, let the paper overlap the molding by at least an inch.

Using the razor, make a relief cut in the paper. Carefully run the razor from the molding corner out to the edge of the paper. Use the molding as a guide.

Press the cut edge tight in the joint between the molding and the wall.

Trim the excess paper flap with a taping knife and razor, ABOVE. Smooth down the whole sheet.

Tip: Hide small cutting errors on darker papers by coloring the wall or the white edge of the paper with a marker that matches the paper. Some pros even color all the paper's edges so seams are not as evident should the paper shrink as it dries.