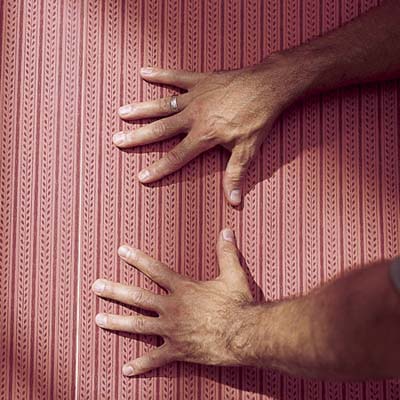 Lightly press the top of the paper to the wall. Then lightly roll the seam with a seam roller to flatten down the edges. Now use the tips of your fingers to push the seam closed, ABOVE.

Unfold the bottom of the sheet and finish matching and closing the seam. Then tightly roll down the entire seam, working a full 3 inches in from the edge. This locks the seam, keeping it from opening as you smooth the paper.

Smooth the whole sheet. Continue papering the room, overlapping and trimming corners as shown in Step 4.

Tip: If the booked end of the strip starts to dry out before you hang it, wipe the wall with a damp sponge. This will remoisten the paste when you hang the paper.