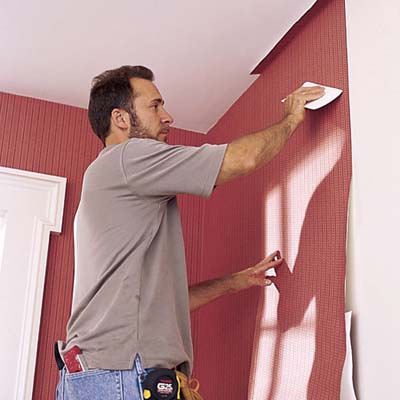 On the adjacent wall, draw a plumb line (if there's no door or window).

Hang a strip in the corner. Overlap the existing piece on the adjacent wall by 1/8 inch. Measure to the plumb line and adjust the paper to keep the distance equal. Smooth the paper. Trim at the ceiling and trim the corner.

Hang the next strip of paper. Unfold the top of the book and place it on the wall. Match the pattern as closely as possible, leaving just a hair's breadth between the sheets.

Tip: Push air bubbles out by sweeping the paper smoother from the center out to the edges. Wipe off paste on the surface with a sponge.