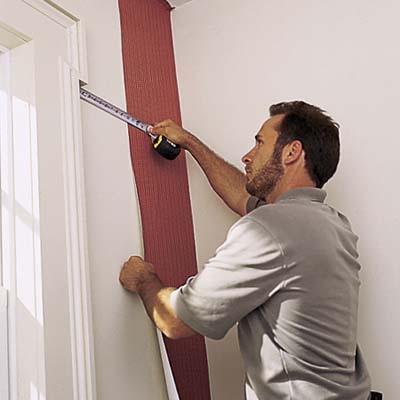 Start in a corner near a door. If the door is far from the corner, draw a reference line parallel to the door near the corner.
Unfold the top of the booked paper and hang it on the wall. Overlap about 2 inches at the ceiling and 1/8 inch in the corner. Lightly press it in place.
Unfold the bottom of the book and let it hang. Check the measurement between the paper and the door casing or reference line. Adjust the paper to keep it parallel to the door but still overlapping at least
⅛
inch in the corner.