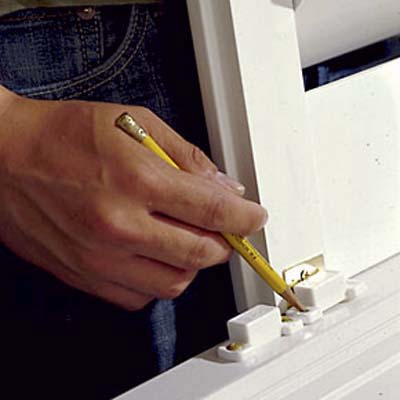 Stick a catch magnet to the metal plate on the shutter. Close the shutter, making sure it's flush with the front of the window.

With the magnetized catch sitting on the windowsill, mark the location of its screw holes.

Remove the catch from the shutter and position it atop the marks on the sill. Screw the catch to the sill with a Phillips-head screwdriver. Repeat for the other catch.

Tip: A shutter (or door) is correctly aligned when the two halves of each of its hinges rest fully and squarely against each other when it's closed.