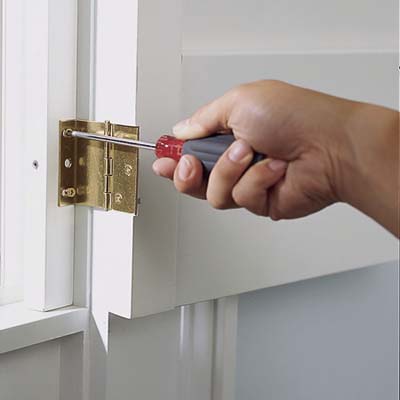 Before hanging the shutters, screw magnetic catch plates to their bottom (or top) inside corners.

Open a shutter and position it so that the L-shaped hinges sit snugly in the corner created by the hanging strip and window jamb. Align the top of each hinge plate with its line.
Mark the screw holes and once again set the shutter aside. Use a 1/8-inch drill bit to make pilot holes at the marks.

Loosely screw the hinges to the hanging strip with a Phillips-head screwdriver. Close the shutter and make sure it's even all around. Adjust it as necessary, then tighten the screws.

Tip: Use a handheld screwdriver instead of a drill/driver in tight spots. It gives you more control, so damage is less likely to occur.