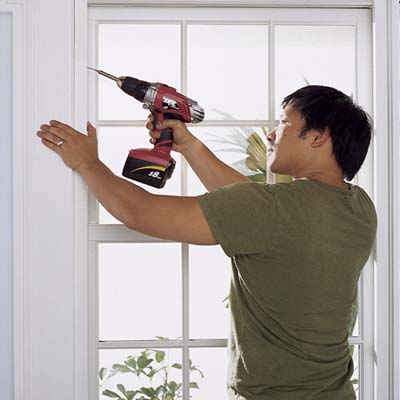 Have a helper hold a shutter in the open position against the wall with its hinges flipped out so they sit inside the jamb. Adjust the entire unit so its hinges protrude from the jamb just enough to allow the shutter to clear the casing when it's parallel to the wall. Pencil a line on the jamb behind each hinge.
Hold the hanging strip against the lines. With a
⅛
-inch drill bit chucked into your drill/driver, bore pilot holes (one each at top and bottom) through the strip and into the jamb.
Now with a square-head bit in your drill/driver, screw the hanging strip to the jamb. Repeat on the other side.
Tip:
Drive the screws into the hanging strips at an angle to keep them from working loose over time.