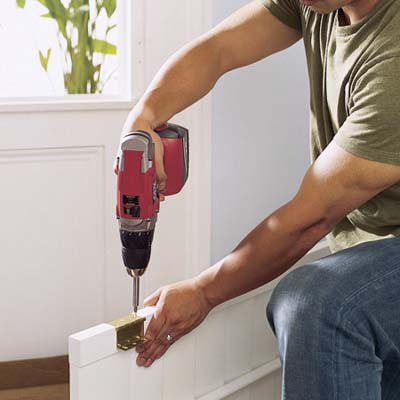 Position each pair of shutters on the edge with hinge mortises facing up and the louver-control bars oriented toward each other. (This assures that all the bars will face the room when the shutter is hung and allows one shutter in each set to open right while the other opens left.)

Seat a hinge in a mortise. Fit your drill/driver with a Vix bit. Position the bit in a hinge screw hole. Drill a pilot into the shutter, repeating for all hinge holes.

Note that most shutter hinges are factory-configured to open to the right, meaning you'll likely need to remove pins from half and reinsert them upside down, so that each right-side hinge has a left-side counterpart.

With a Phillips-head bit in the drill/driver, screw all hinges to the shutters.