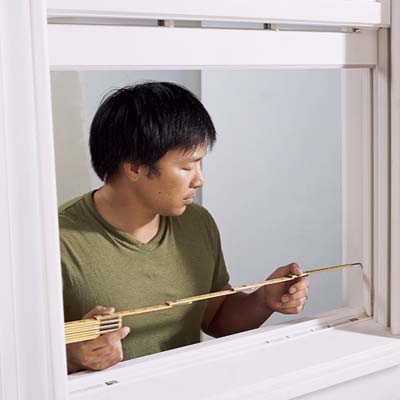 Measure horizontally between the window jambs in three places: top, middle, and bottom. Measure in three places vertically as well.

Take the smallest of both sets of measurements and send them to the shutter company for custom shutters.

Tip: Use a folding rule with a sliding extension, rather than a tape measure, to get the most accurate inside measurements.