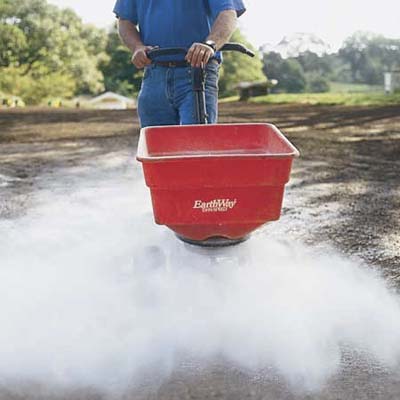 Adding lime, peat moss, or sulfur balances the soil's pH level and boosts nutrients.

Distribute peat moss with a shovel from a wheelbarrow. For lime or sulfur, apply it with a walk-behind broadcast spreader, set to the appropriate distribution rate. Coat the entire area, making sure you don't miss any spots.

Next, use the broadcast spreader to apply starter fertilizer to the entire area. Make sure the spreader is adjusted to distribute at the rate outlined on the fertilizer packaging.