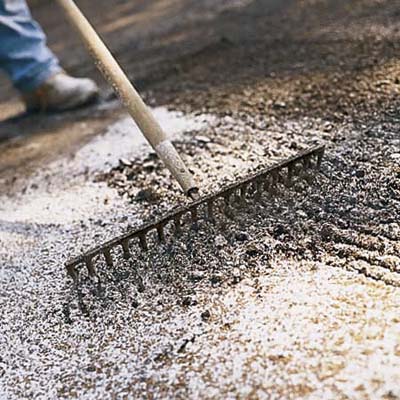 Use a metal garden rake to carefully work the lime (or sulfur) and fertilizer into the top inch of soil.

Finish-grade the soil by raking it level.

Tip: Don't try to spread the fertilizer, lime, or sulfur by hand—or mixed together in the spreader—as they must be applied at different, specific rates.