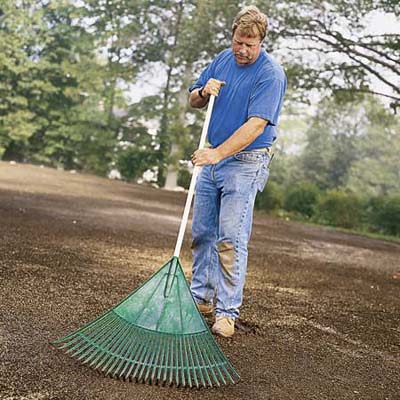 Take a plastic leaf rake, turn it upside down, and use the back of the tines to gently work the seeds into the soil.

Make short, light strokes. Avoid long sweeping motions, which can redistribute the seeds and cause the grass to grow in uneven patches.

Tip: Don't compact the seeds with a weighted roller because it will create depressions that collect water.