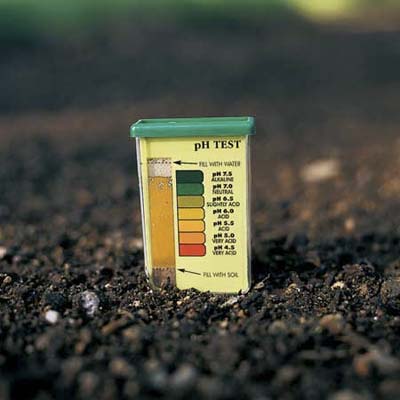 Put measured amounts of soil and water into the test kit's plastic test chamber and shake well. Wait a minute or two for the soil to settle and the color to develop.

Hold up the vial and compare the color of the soil solution to the color-coded chart printed beside the test chamber. It should read between 6.0 and 7.5.

If the reading shows a pH lower than 6.0, your soil is too acidic and you'll need to add lime in Step 4. If it's above 7.5, the soil is too alkaline. For moderately alkaline soil add peat moss in Step 4; for very alkaline soil, use sulfur.