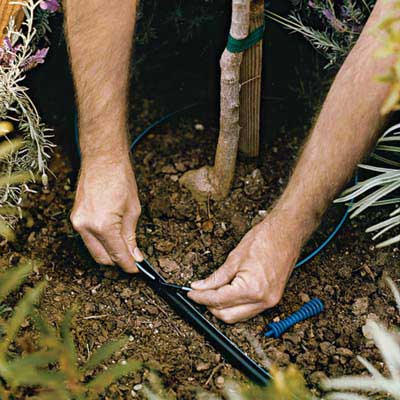 Position loops of
¼
-inch tubing around the trees and shrubs.
Use a hole punch to pierce the
½
-inch tubing where the loop will begin. Insert a small tee connector into the hole.
Attach one end of
¼
-inch tubing with emitters to one side of the tee. Now make a lasso shape around the trunk of the tree. The loop should be big enough to extend halfway out to the edge of the tree's canopy.
Cut the tubing and attach the end to the other side of the tee.