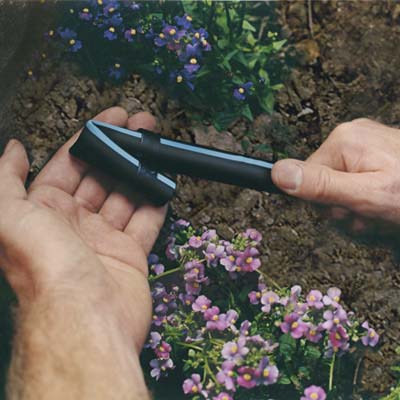 Once all the tubing and attachments are placed, turn on the water for a minute to flush dirt out of the tubing.
Turn off the water. Slide a
½
-inch end clamp onto the open end of the tubing. Fold the end, then slide the other loop of the end clamp over the folded piece to hold it in its crimped position.