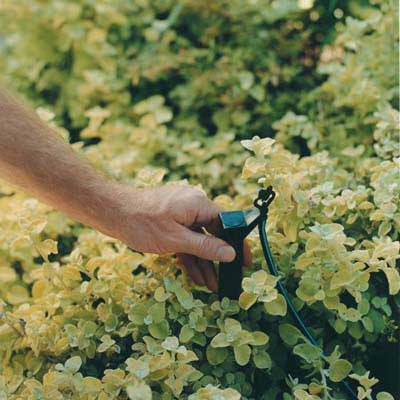 Where the plantings are so dense it's difficult to snake tubing at the roots, branch out with micro sprayers.
Pierce the
½
-inch tubing with a hole punch, then insert a small straight connector. Attach a length of unperforated
¼
-inch tubing long enough to reach the location of the micro sprayer. Connect the other end of the
¼
-inch tubing to the micro sprayer.
Clip the sprayer to a stake and position it in the ground cover.
Use a similar method to branch out with single emitters (to rose bushes, for example), foggers, or other specialized drip heads.