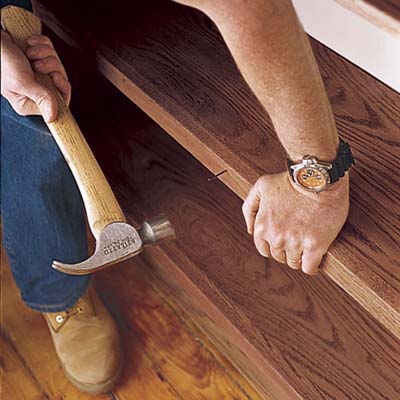 Use 1x trim to create a recessed, finished edge on the front of the shelves. To make sure these nosing pieces will fit tightly between the side trim, hold the 1x trim against the front of the shelves and butted to one side. Mark the back of each piece where it meets the other side. Cut each strip at the mark.

Apply glue to the front of the shelf. Nail the nosing into place with 6d finish nails. Start nailing at one end and adjust the nosing as you move down its length so it's perfectly flush along the top of the shelf. Finish each shelf with nosing in the same manner.

Set all the nail heads and fill the holes with putty or a wax pencil to match the color of the stained wood. Finally paint, wax, or polyurethane the entire bookcase.